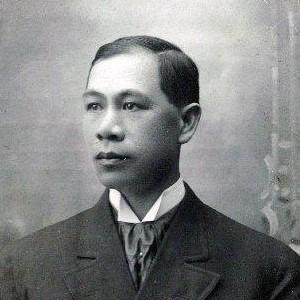 Born in 1860 in Xiangshan, Guandgong Province, China, Hong Yen Chang eventually made his way to America to study as part of the national China Educational Mission. He was 13 years old. His father had passed away three years earlier.

For the next nine years, he lived and studied in the US, residing with different families in various states. While at Yale College, the Chinese government abruptly terminated Hong Yen Chang's educational mission, and he was recalled back to China.

This was a temporary setback for Hong Yen Chang. A mere two years later, he found his way back to America. He later graduated with honors from Columbia Law School. In 1888, Hong Yen Chang was admitted to the Bar of New York. He became the first Chinese immigrant licensed to practice law in the US.